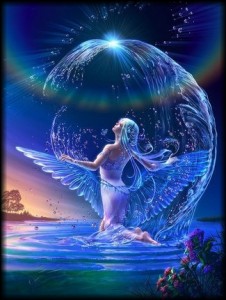 If you are feeling the spirit of Reiki calling you then its time to receive the teachings and initiation of this healing energy.   One, of the many gifts of being initiated into this specific ray of healing light, is that you are activated into channeling healing energy for yourself and others.
Imagine how your life would be if YOU were able to place your hands on your body and channel a healing frequency of energy to relieve pain, to balance your emotions, to calm the mind and to open the heart to connect to the spirit within.
Reiki is a simple, powerful and effective healing modality.  Once you have received the Teachings of Reiki, you will immediately be able to access higher spiritual healing energy to begin to heal yourself and others.
Is Reiki for you?
If you are suffering from a chronic physical, emotional, mental illness then its time to heal and move forward in your life. If you are wishing to awakening spiritually, or to increase your vibration to a higher level.
If you are feeling the call to work in the Holistic Industry, or desire to help others who are suffering during these intense times on the planet, than Reiki is for you…
The teachings and initiation of Reiki are taught in three levels:
Reiki Level I
You receive the first Reiki attunement which will raise your vibration to a higher spiritual level and allow you to connect with your energetic body.    You will receive teachings on how to channel Reiki for self healing and for healing others.  You discover your chakra's and auric field and learn how your energetic body influences  your physical, emotional and spiritual well being.   You learn a chakra meditation and receive a channeled message from the Angels and Masters.
Costs: $250.00
Reiki Level II
You receive the second attunement of Reiki which raises your vibration yet again, to a higher level enabling you to channel higher frequencies of healing light.  You begin to incorporate ancient healing symbols and mantras in your Reiki sessions.  You begin to heal on a deeper level as Reiki will release old wounds and memories that are stored within your cellular and energetic body.  Your life begins to transform as your heart opens to deeper levels of unconditional love.
Costs: $270.00
Reiki Master/Teachers
You receive the last attunement of Dr Usui's system of hands on healing.  Your vibration will raise to a higher spiritual level and your commitment to a path of Reiki will be anchored in your life.  As you surrender to this final attunement you will awaken to deeper levels of peace, and love in your life.  You receive all the teachings and requirements that are necessary to begin a path of teaching others to be a Reiki Healer or Teacher.  You experience the endless grace and connection to the Higher Beings of Light who are connected with Reiki.
Costs: $1,200.00
Karuna Reiki
Karuna stands for compassionate one.  Karuna Reiki is for anyone who has received the Reiki Master initiation and wishes to continue to expand with Reiki by yet again raising your vibration and working with an additional 8 symbols.
Costs: $300.00
Anuibus Reiki – Initiation into the Ancient Codes of the Mystery School of Egypt.
Original channeled by Valerie Reading and is for those who have been attuned to Level 2 of Reiki.  A profound journey into the chambers of the Ancient Mystery School of Egypt awakening cellular memories from that life for healing and transformation.  You receive an initiation into the sacred sounds and ancient codes from these times to  awaken the Sacred Feminine energy to assist you in  Remembering "Who You Are".
A sacred journey of forgiveness, empowerment and unconditional love as we journey back to the pyramids of Egypt. 
Costs: $350.00
Book sessions & courses >
View Course Calendar >
Quick connect: