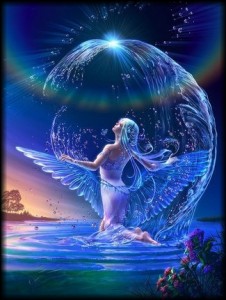 Reiki is an ancient healing technique channeled by Dr Usui in Japan in the late 1800's. Reiki is universal life force energy that is being channeled through the healer with sacred symbols and mantras. A unique healing modality of unconditional healing Light and love that is guided by the Angels and Masters to support your energetic, physical, emotional and spiritual bodies, during intense times of spiritual ascension on the planet.
If you are suffering from any of the following illness then Reiki will support in the healing of:
Physical aches pains;

Chronic illness;

Stress, anxiety, depression;

Sleeping disorders;

Eating disorders;

Addictions;
Sexual Abuse;
Inner child wounds;
Sub-conscious patterns;
Belief systems;
Physic interference;
If you are feeling tired, drained, confused, or out of your centre you are possibly needing to cleanse your auric field and to activate your chakra system to hold higher spiritual frequencies of light to bring greater levels of balance and harmony into your body, mind and spirit.
A Reiki session will;
Balance your Chakras;
Cleanse your aura;
Awaken to your Spiritual Self.
If you are holding onto old memories, negative belief systems, ancestral patterns that are no longer serving you than a Reiki session will assist you by working on cellular level transforming these patterns into higher spiritual frequencies and aligning you back to your Soul's purpose.
Past Life Regression
A Reiki Past Life Regression, will guide you back to your Akashic records to clear away any negative karmic aspects that may be affecting you this life from following your soul's purpose.
Connection to your Higher Self.
Are you feeling stuck spiritually and desire to grow and evolve on a spiritual level. A Reiki with Devi,  will assist you in connecting with Higher Self and awakening to your Spiritual Essence, so that you can live your highest spiritual potential and create a life filled with peace and love.
Devi holds presence and unconditional love in each session and is held in a sacred space by the Ascended Masters, Angels, and Grandmothers to support her to bring through the highest, purest form of Reiki frequency.  Devi offers a spiritual reading and counseling in each session.
A transformational Healing is guaranteed…..
I am a Myofascial therapist, Reiki Master and Kinesiologist at one of Australia's leading and longest running healing centres in Australia, The Medicine Wheel, where I worked with Devi Ma for numerous years, before she opened her own healing centre. Devi provided Reiki treatments to numerous clientele, and always worked in the most professional, compassionate manner, which led to a huge returning clientele base. 

In fact, every client she ever treated, always became a regular return client whether that was a local person or return holiday visitor. This was due to her high vibrational healing connection to spirit, alongside her ability to translate to each client the message spirit was imparting to each souls level of understanding in their healing journey. It was after witnessing these amazing healings that I decided to attend Devi's Reiki 1, then after the appropriate time frame, Reiki 2 and Reiki masters workshops. Devis workshops and healings are conducted in the utmost integrity, opening people up to release old patterns and wounds, in a gentle yet profound way enabling them to live in accordance to their souls true essence. It is with absolute love and honour that I recommend Devi Ma as a Reiki healer and Reiki teacher trainer.
Arriving in Byron Bay in 2009, I went to the Medicine Wheel for a tarot reading. The reading revealed an awakening to a new spiritual path and the tarot reader recommended I consult Devi. I had my first reiki session with Devi a couple of days later and experienced energy work for the first time- feeling sensations moving through my body, seeing colours and then noticing shifts in the following days.

After the session Devi suggested that I could take Reiki 1 as she felt I had healing abilities. A few weeks later I decided to take the course and experienced concurrent big shifts and life changes. Reiki felt very natural to me and I was extremely grateful to have been introduced to working with energy in this way. I began to use reiki in everyday life, noticing the shift and change of the world around me as I practiced. Completing reiki 2, reiki masters and egyptian reiki the following year and thoroughly enjoying them propelled me deeper into a stronger connection with myself and the universe, helping me to understand, see and experience the other realms. With Devi's guidance I have been able to strengthen and become more confident in my innate healing abilities. Devi has enabled me to stand independent and strong and to transfer reiki into my art and tattooing. Alongside practicing reiki on my clients, I channel energy to the earth- charging crystals and planting them around the planet to help heal and raise the frequency. I love to channel this type of energy, connecting with the universe and channelling to the planet as a whole. Devi was the catalyst for this passion. When my partner was diagnosed with lung cancer in 2012 I practised reiki on him constantly. I channelled energy into his food and herbs, whilst in the hospital and to future events or decisions, connecting with an infinite love that grew stronger and stronger within both of us. The whole experience my partner and I shared was incredibly beautiful. It was an ascension which allowed us to stay in a place of love and presence in all situations, knowing that the most important thing was that we were together right at that moment and our love was strong. The journey was full of love and laughter with the only bad bits being the diagnosis. Devi has introduced me to the most incredible gift and reawakened an infinite amount of possibilities with energetic work. She is my spiritual guide and I feel connected to her always. Her unconditional love and kindness blows me away along with her integrity of living and breathing what she practices and teaches, walking strong in the light that she is. I am excited for the journey ahead and am eternally gratefully to have had Devi here with me along the way.
Book sessions & courses >
View Course Calendar >
Quick connect: