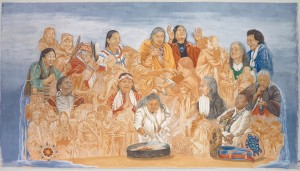 'Love is our Power. Love is our Beauty'
From the novel of Sharon McEarlane's, The Grandmothers Message.
A sacred journey into the heart of the earth, for healing and transforming the wounds of the Feminine.
A journey into reclaiming the Power of Love and Beauty into the Hearts of all Women, and into the Heart of the Earth.
Medicine Drum – Healing
Forgiveness Meditation
Activation of Divine Web of Light for the earth;
Grandmothers channeling and message;
Sound Sharing;
Crystal Elixir Water Ceremony;
Prays for all Beings to Awaken.
Devi's love for the Grandmothers and 14 years experience as a Light Worker, Spiritual Teacher, will ensure a loving and powerful day of activation and anchoring of the Sacred Feminine Energy into the hearts and wombs of all.
Time: 10.00am to 4.00pm
Costs: $100.00
Book sessions & courses >
View Course Calendar >
Quick connect: